Lochmandy Motors Fuel-Saving Tips
Fuel-Saving Tips
Are you looking for ways to save money at the fuel pump? At our auto dealership near South Bend, we're here to help you mitigate the effects of inflation with our fuel-saving tips. Not only do we have an extensive inventory of vehicles of all makes and models, but we also provide a stress-free car-service experience so you can rely on us long after the initial sale. Our expert team can also give you a rundown of how to spend more time on Indiana roadways and less time at gas stations thanks to our fuel-saving checklist. The Lochamndy Motors team will guide you through our tips and tricks, provide Jeep maintenance essentials and much more so that you're prepared for the road ahead.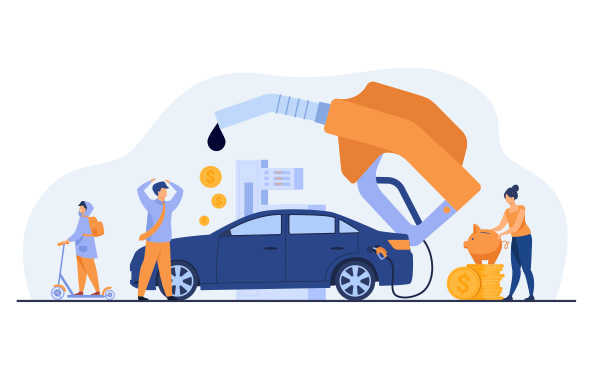 Reliable Auto Service near South Bend, IN
Worry less about stopping for gas and focus more on enjoying your daily commutes when you implement our fuel-saving tips and tricks and improve your vehicle's mpg ratings! Everyone is looking for ways to save money on fuel, and luckily for you, our Elkhart car dealership has advice on how you can reduce the amount of gas you use on your weekly errands. We're here to help you get the best possible fuel economy from your vehicle – all you have to do is just follow these simple steps and watch your car's mpg ratings improve!
Gas-Saving Tips for Your Car
Keep Up with Vehicle Engine Maintenance — The first step to improving your gas mileage is to stay on top of your vehicle's service intervals and engine health. If your check engine light is on, it's important to schedule GMC service as soon as possible. Regular tune-ups can save an average of 4% on your gas mileage.
Make Sure Your Tires Are Properly Inflated — Underinflated tires can cause your vehicle to work harder. We urge you to regularly check your tire pressure as well as bring your ride into our auto service center in Elkhart for routine tire rotations and inspections.
Improve Your Driving Habits – If you enjoy driving just as much as we do, then you can sometimes get the urge to step on the gas and enjoy the speed from under the hood of your sporty SUV or powerful truck. This, though, can affect your car's fuel consumption — the faster you drive, the more gas you consume. If you're driving on the highway, it's best to use the cruise control option on your steering wheel to maintain a constant speed.
Don't Leave Your Car in Idle – Carpooling your kids to and from practice? Picking up a friend from work? Letting your car sit idle in a parking lot or driveway while you wait can decrease your car's mpg ratings. Instead, shut off your car if you're going to be waiting for an extended period of time.
Remove Excess Weight – Have you recently returned from a road trip or perhaps you carry heavy tools in your vehicle regularly? Make sure to unpack all bags and unnecessary materials. The more weight you have in your vehicle, the more fuel you will burn!
These are only a few suggested fuel-saving tips to improve your car's fuel economy. No matter if you drive a Ram 1500, Jeep Grand Cherokee or Buick Enclave, these suggestions are bound to improve your vehicle's mpg ratings. For more information on how to save money at the pump, contact Lochmandy Motors. Are you tired of gas vehicles all together? Make sure to ask our team about our lineup of new electric vehicles for sale near South Bend!